Mitch Golob, President
Mitch launched Corporate Navigators to bring a new level of thoroughness and professionalism to those who demand nothing less from their recruiting research consultants. Prior to founding the firm in 2000, he was a Research Associate at Heidrick & Struggles International, supporting multiple industry practices including Technology, Industrial, Consumer, and Healthcare. During his tenure there, he directed research on countless assignments spanning all functions and industries. In addition, he led National Training Sessions on how to conduct name generation and candidate identification. Mr. Golob has experience in recruiting and candidate development as well. Prior to his years at Heidrick & Struggles, he headed up all research at a Chicago-based boutique firm. Mr. Golob holds a Bachelor's degree from the University of Wisconsin.
Connect with Mitch through LinkedIn.
Anthony Kiefer, Research Manager
Anthony joined Corporate Navigators in 2021 as a Research Manager. He has been a recruiting researcher for five years prior to taking his current role with Corporate Navigators. Anthony currently partners with the President and the Director of Research to support the management of client projects. Through ensuring timely completion of projects and matching client expectations to the results that our team of dedicated researchers deliver. He holds a Bachelor of Science in Psychology with a Concentration in Business from Madonna University.
Connect with Anthony through LinkedIn.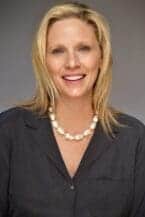 Suzanne Chamine, Senior Associate & Engagement Manager
Suzanne joined Corporate Navigators in 2018 as a recruiter on the Candidate Development team.  She has over 15 years of experience in retained executive search and has executed high profile searches at the C-Suite and Vice President levels as well as functional heads in Operations, Human Resources and Finance with a focus in Sales & Marketing. She began her career with Heidrick & Struggles and later went on to be a member of the founding team for the Chicago office of Picard International. She continued her search career as an Associate with Dieckmann Associates and then as a Director with Cook Associates.  Suzanne holds a BA degree from Bethany College.
Connect with Suzanne through LinkedIn.
Tehra Aldridge, Research Education Manager
Tehra joined Corporate Navigators as a Research Associate in 2008 and was promoted to Research Education Manager in 2016. In this role, she oversees Research Associate education and development, coordinating training sessions and acting as a resource to the research team. Tehra has over ten years of experience conducting both domestic and international name generation, primarily within the Pharmaceutical / Biotechnology, Technology, and Consumer industries. Prior to joining Corporate Navigators, Ms. Aldridge started her career as a researcher for a boutique recruiting firm based in Houston, TX. She attended Texas A&M University at Galveston.
Connect with Tehra through LinkedIn.
Amber Mauser, Managing Partner
Amber Mauser joined Corporate Navigators as Managing Partner. She has over five years of recruiting experience in executive search. Prior to joining Corporate Navigators, Ms. Mauser managed the Accounting & Finance Search Practice at David Gomez & Associates, working with clients in various industries including manufacturing, consumer products and financial services. Amber began her career at Deloitte & Touche as an auditor, where she specialized in the manufacturing industry. She graduated from the University of Iowa School of Business with a BS in Accounting and also holds her CPA.
Our Researchers & Recruiters
We have a team of more than a dozen Associates and Research Associates with countless years of experience in every industry and functional area, ready to address your recruiting needs.